OVER 29 YEARS OF EXPERIENCE
Is a internationally managed company situated in Algeciras.
We have excellent connections with local workshops, shipyards and suppliers.
We carry out ship repair at anchorage, alongside, in dock or on voyage.
Our experience covers all types of ship repairs and conversions.
The Norwegian group TECO MARITIME GROUP buys CROSSCOMAR adhesion to its global conglomerate of assets of the naval sector.
Within the action plan of the group CROSSCOMAR TANGER MEDITERRANÉE is annexed to CROSSCOMAR in its main office in Algeciras (Spain).
Continuing with its restructuring as part of the group, the sale of the work boat MV KJELLA takes place.
After more than 25 years as owner and CEO of the company D. Kjell Amundsen retires giving way to a new stage in his life.
Opening of CROSSCOMAR TANGER MEDITERRANÉE , which is now fully operational all across Morocco.
Started a new line of business, CROSSCOMAR TURBO, and we are now able to service, micro-blast, balance and repair T/C.
Stromme changed to EMS and Crosscomar was bought out from the group.
El The Norwegian group Stromme bought part of the shares and the new denomination of the company was TECO Crosscomar.
We acquired our workboat

M/V KJELLA.
CROSSCO ESPAÑA was founded with base in Algeciras..
Members of AESBA and COMPORT.
The company was founded in 1991 in Gibraltar as Cross Ship Repair. Due to the need of more qualified personnel and the associated political problems, the management team was forced to look for a base outside of Gibraltar.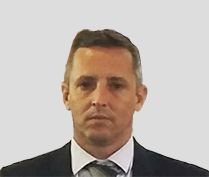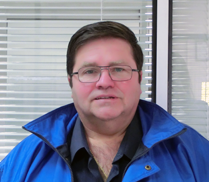 Jose Manuel Nuñez
Technical Manager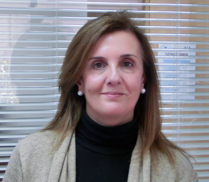 Maria Jesus LLoret
Office Manager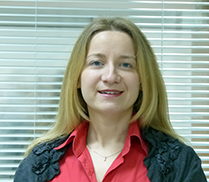 Lisiane Mollard
Administration Dept.

Valle Alvarez
Administration Dept.
QUALITY, ENVIRONMENT & SAFETY
CROSSCOMAR is approved by BUREAU VERITAS CERTIFICATION S.A.
we have the following certificates: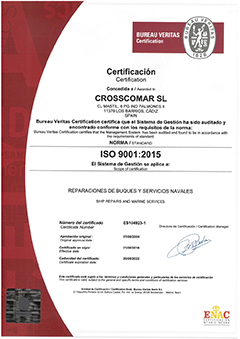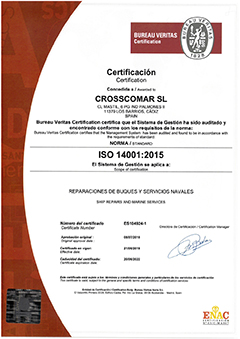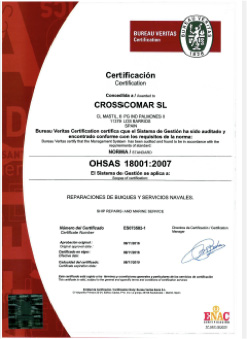 CROSSCOMAR Your needs, Our Command